Quepos Puntarenas
Quepos is Recognized as one of the best places in the world for its large fishing port.
Quepos is a small town about 160 kilometers from San Jose in the province of Puntarenas.
Located on the Pacific coast of Costa Rica, Quepos is a beautiful place to enjoy a weekend of relaxation.
Three-hour drive from San José, passing through the cities of Athens, Orotina Tarcoles, Jaco and Parrita.
A quick way to get there is to take a domestic flight from the Juan Santamaria International Airport and then take a short trip of about 20 to 40 minutes to Quepos.
This city It is well known throughout the country as a key fishing town.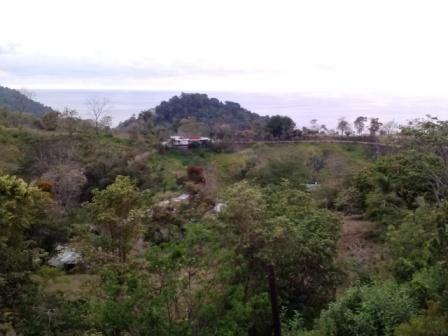 Quepos City
Quepos offers tourists not only fantastic fishing opportunities, but also many other alternatives that can be given free rein.
This city has many hotels and accommodation at very reasonable prices, as well as luxury resorts located throughout the city, as well as restaurants, bars and lounges.
The downtown square is a charming and restoration of many sites, hotels, art galleries and boutiques, all located opposite the beach. If you agree to visit during the festival season will find the streets filled with dances, parades and concerts.
With an interesting atmosphere throughout the city, the best time to visit Quepos is between January and April, when the weather is dry.
Quepos Fishing
The fishing season extends from December to August and March and April can be very hot while September brings heavy rains.
Quepos is one of the best fishing in the world found in great abundance marlin, swordfish, snapper, amberjack, Wahoo, Dorado, Yellow, cock big eye tuna. Enthusiastic anglers can fish on the beach or on the beach.
If fishing is not your thing, you can enjoy boat trips, horse riding, kayaking, horseback riding or diving raft.
Manuel Antonio Quepos
This city is also important because of its proximity to the famous Manuel Antonio National Park is 7 miles from the city.
Quepas well as being visited by tourists are also frequented by many international scientists and naturalists who study the great variety of flora and fauna of the region.
Located in Jaco beach We Offer, Sport Fishing, Jaco Massages, White Water Rafting, Tours to Manuel Antonio National Park. Private Transportation in Costa Rica, and many other Activities.