Costa Rica Natura Guide
This time I will write about the fact of being a natura guide in a country just about the same size as West Virginia in the States, Costa Rica.
With 25 per cent of its territory as National Parks and Wildlife Reserves among them primary and secondary forests as well as volcanoes, reserves of different sizes and wildlife.
In such a small country with about 260 species of birds more than Mexico, Canada and the United States all together.
Yes, it is true! With only 51.000 sq kms. Costa Rica has never yielded any gold or silver but we find our richness in our natural resources as to be called the "rich coast" of the American Continent.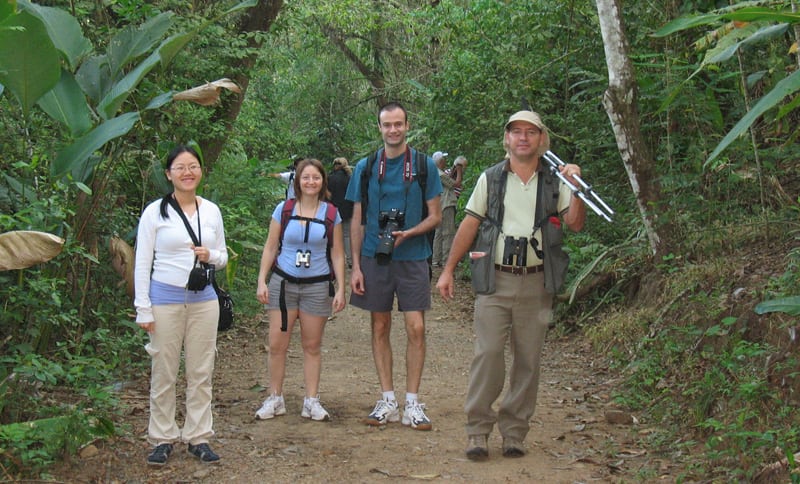 Where in the world can you see white-faced capuchin monkeys playing on the sand in a primary forest just a few metres from you? Well, without a hint of bragging but let me tell you that you will only see that here in Costa Rica in the world famous Manuel Antonio National Park just three hours away from downtown on the southern side of the country just one hour from the nearest beach Jaco beach.
In my years as a nature guide, I can respectfully tell you that you can not miss Costa Rica, like I said in my prior artcle, the country without any artificial ingredients and that will be something that you will see with a naked eye. So, why wait?
Who can overlook the world famous Arenal volcano among the seven most active volcanoes in the world and active since july 1968 when the volcano was "officiallly" called a volcano after years and years when local dwellers thought it was just "part of the mountain" incredible but true!
Let me just suggest to you our Braulio Carrillo national park with 49.000 hectare of primary forest and lush vegetation. One of the world's largest rain forest in the whole world. Our famous rain forest on the atlantic coast.
Do not wait any longer and fly to Costa Rica with so much to offer you. Costa Rica a friendly country with enviromental-minded people who will always have a smile on their faces to welcome you into the country.
Come to Costa Rica! You will never regret it! It is worth it…..