Marina Los Sueños Fishing & Herradura Bay
In just under 20 years, the Marina Los Sueños has gone from an impossible dream to one of the world's best-known sport fishing ports with charters.
Fishing Los Sueños, with its fleet of captains of Pacific saltwater tournaments from world-class tournament captains, is now Costa Rica's leading fishing destination.
See What Charters Fish in Los Sueños Area
Los Sueños Resort in Herradura Bay is located on the Central Pacific Coast, just 75 minutes' drive from San José. It includes the full service charter and private marina, known by anyone who wants to fish in Costa Rica. There is the four star Los Sueños Marriott.
Los Sueños caught around the world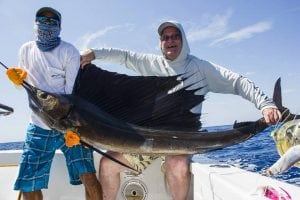 Sports fishing capital of Los Sueños Marina Costa Rica. Also in the complex is the 18-hole championship golf course La Iguana. Another feature is the series of luxury and luxury condos, multi-million dollar private residences and ocean-view vacation villas.
Before Los Sueños became a global sport fishing destination and a Costa Rican residential paradise, Herradura was a small local fishing village. Jacó, 10 minutes south of Los Sueños, was a seaside town of surfers and hikers frequently fired. Los Suenos have changed everything.
Horseshoe is in full swing. Jacó has become one of the most popular tourist destinations in Costa Rica. It is full of hotels, bars, restaurants, shops and a hot nightlife. Most fishermen who book their sport fishing charter in Costa Rica and fish at the Los Sueños marina will stay in a hotel in Jacó.
Billfish, including sailfish and marlin, are popular fish of Los Suenos: the number one billfisherie in the world
Los Suenos and the entire central Pacific coast are often called the number one billfisherie in the world. The marlin, especially the Sailfish, but also the blue, black and striped Marlin, bitten between January and April is incredible. Attracts thousands of fishermen to fish Los Sueños. The main international marlin tournament, the Triple Crown of Los Suenos, takes place in three three-day stages each January-April. In 2016, the 43 boats that fished in the tournament launched an amazing 6,670 marlin over the nine days of fishing.
The acclaimed captains of Costa Rican sport fishing catch Los Sueños
The sport fishing boats of Costa Rica in Los Sueños Marina and Herradura Bay have an extension of 26 to 58 feet. Many are synonymous in the annals of fishing Costa Rica. Thus, many sport fishing captains from Costa Rica make Los Sueños famous.
One of the most popular destinations for Los Sueños charter fishing is the Ventiseis. It is a sea bump 26 km (18 miles) from the coast that reaches 80 meters (270 feet) from the ocean's surface. The Ventiseis is a magnet for all species, on the high seas and in the lowlands.
Peak peak between January and April
Swordfish fishing on the high seas in Los Suenos culminate at this time of the year. Los Sueños fishing follows the general trend of Costa Rica's Central Pacific Coast. The high season off Los Sueños between January and April is amazing. However, fishermen fishing in Costa Rica will catch sailfish, blue marlin, black marlin and striped marlins throughout the year.
Boats fishing at Los Sueños can catch yellowfin tuna on the high seas 365 days a year; The best time is between June / July and September. The Dorado (Mahi-Mahi) is more abundant between July and September, when rain-swollen rivers throw reeds, grass and trunks into the mouths of rivers in the area. Wahoo could take the hook of the sport fishing fisherman from Costa Rica when the water is clean.
Throw large females of snapper and grouper
On the coast, the Los Sueños fishery produces a fantastic variety of fish. Fishermen who book fishing charters in Costa Rica outside Los Sueños can catch the sea rooster on the coast. They can also capture Cubera, Red, Mullet and Rosy Snapper, just to name a few of the Snapper families. Common, Big Eye and Broomtail Snapper are also Los Sueños fishing prices on the coast, such as Jack, Amberjack and Mackerel.
Make sure to throw the Big Snapper and Grouper females, even if they are a tasty fish! This will help replenish the Los Sueños fishing stock in the coming years.