Costa Rica Waterfalls from Jaco Beach.
Experience the meaning of "Costa Rica Waterfalls' as this guided tour takes you to the forest in the hills of Jaco Beach in a majestic setting of pure harmony Rican natural. Marvel at over ten Costa Ria waterfalls that flow from a beautiful pool in the next.
These inviting pools allow you to swim in the cool spring water and dip under the falls become one with nature. The healing power of standing under the falls and allowing water to massage your body relax and rejuvenate your senses.
This tour includes short hikes to the falls, and your guide will show you how to safely navigate the jungle trails and rocks around the falls.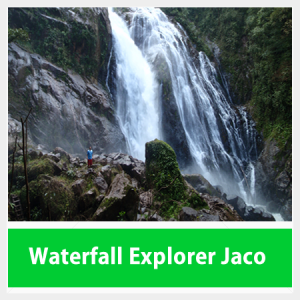 Costa Rica Tours  | Private Transfers |Sea Kayaking | Savegre Rafting